Tony Matthews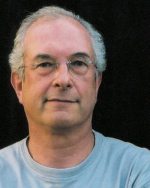 Tony Matthews, MCG's resident artist and UK bureau chief, says he has always drawn. He remembers the day, age five, when his mother showed him how to draw a house using perspective. From that moment, perspective was more than second nature. "It was an overlay to everything I saw," he says, "and still is." Towards the end of his secondary education two options presented themselves: an engineering apprenticeship or the opportunity to work in the local studio of James Allington, the famed technical  illustrator. "The sight of a cutaway of a Coventry Climax engine and Hewland transaxle appearing as if by magic on a sheet of white card was irresistible," says Tony. The next ten years were spent learning the art of technical Illustration.
After five years as resident artist for Motor Sport and Motoring News, Tony worked as a freelance illustrator from 1976 to 2003, producing cutaways of all types of automobiles, mostly competition cars up to and including F1, with all the golden age of CART as his personal favorite.  Tony says he is most pleased with the fact that he was trusted by teams to see every detail of their cars, even with the knowledge that he would be visiting a rival team days later.  Indeed – and it's Tony's unique insights, not only on the cars but on the people who designed, built, and raced them, that we're proud to share here at Motor City Garage.
Jim McCraw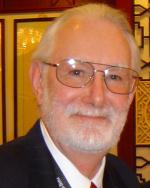 Freelance writer Jim McCraw has been writing about cars, motorcycles, design, technology, car people and racing for 45 years, in such publications as Hot Rod Deluxe, Super Chevy, Muscle Mustangs, Road & Track, Car and Driver, Popular Mechanics, Popular Science, Penthouse, Winding Road, The Mercedes-Benz Star, AutoWeek, The New York Times, The Cleveland Plain Dealer, The Washington Times, Orlando Sentinel, San Diego Union-Tribune, and a number of European publications.
He's worked for Ford Motor Co. and Ford of Europe managing product, technology, and motorsports public relations in the United States and Europe. He was feature editor and executive editor of Motor Trend magazine, editor and executive editor of Hot Rod magazine, and editor of Super Stock Magazine after a short career in business and industrial publishing in his native Philadelphia.
He co-holds the record for the distance from Prudhoe Bay, Alaska, to Key West, Florida, 96:22, with a small group of other journalists, and has participated in major events such as the Mille Miglia Storica in Italy, the California Mille, the Colorado Grand, the New England 1000, Forza Mille, and four One Lap Of America competitions with two class wins co-driving with Tony Swan.  He owns a pristine Mercedes-Benz E-Class sedan.  He also owns and plays three guitars, a synthesizer and a Kawai keyboard, badly in his opinion.
Rick Voegelin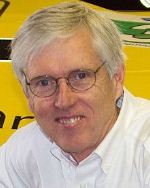 Rick Voegelin turned to hot rods and street racing as a teenager growing up in car-crazed Southern California in the '60s. Selecting colleges based on their proximity to race tracks, he is the only grad student in the history of Stanford University to drop out of a PhD program to go to work for a drag racing magazine.  That august publication was Car Craft magazine, where Voegelin earned his chops in writing, editing and publishing from 1972 to 1979. Under the influence of Mother Earth News, he fled the madness of Los Angeles in 1980 to settle on the bucolic central California coast where he restored and race-prepared Camaros in a redwood barn. Recognizing that he also had to eat, Voegelin founded High Performance Communications, a marketing, public relations, and advertising agency specializing in motorsports and automotive accounts.
Voegelin has authored more than 1,000 articles and books and managed motorsports PR programs in IMSA and SCCA road racing, NHRA drag racing, and the Indy Racing League. His most recent gig was trackside PR manager for the championship-winning Corvette Racing team in the American Le Mans Series. After more than 40 years in the business and 5 million frequent flyer miles, Voegelin has returned to a life of genteel poverty as a freelance writer and hardcore slot car racer.